The Implementing Change (IC) programme
has been developed for senior and middle managers who wish to work on a change project within their department. This programme is delivered over 35 weeks, with online content and in-built support from experienced GCWAL facilitators.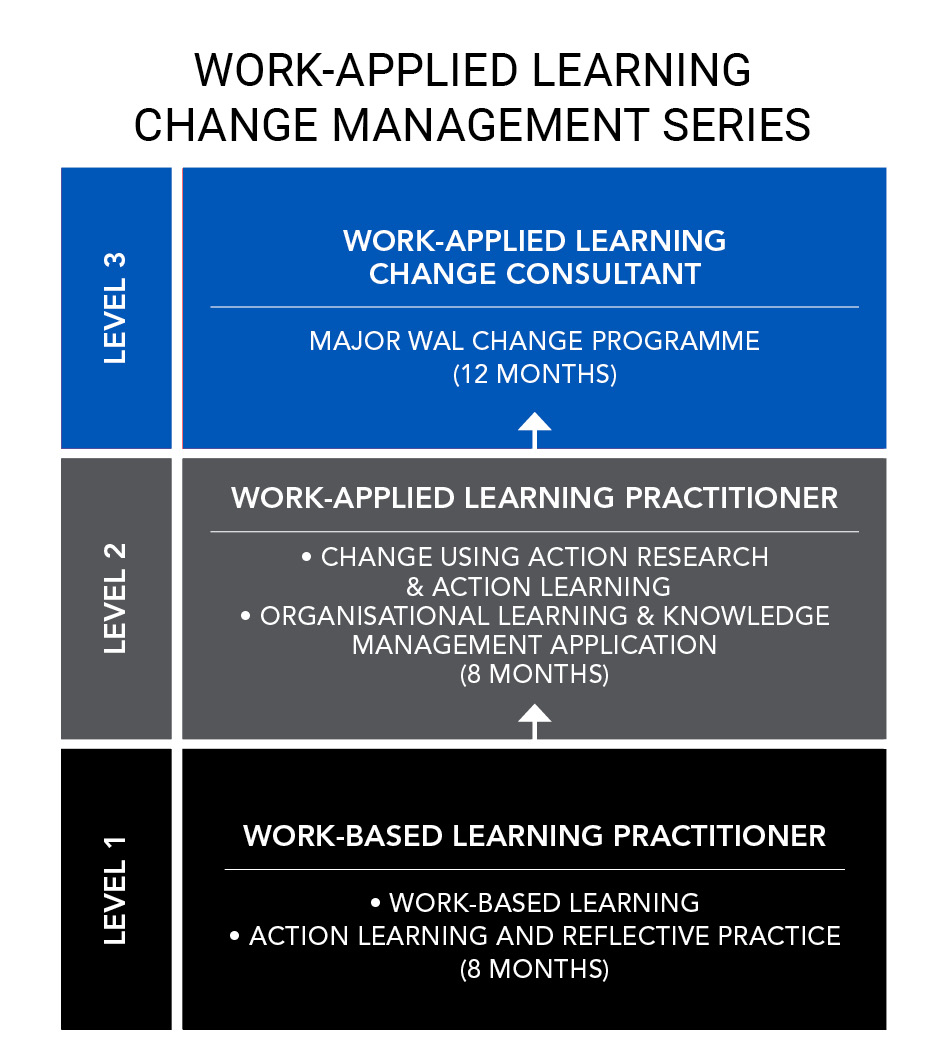 Participants will reflect with the GCWAL facilitator on issues or problems within their organisations and go through a creative thinking and learning process using the WAL formula. They are introduced to the concepts and practices of Work-Based Learning (WBL), which they then use to plan and implement a project to achieve a specific workplace improvement.
What Does the Programme Involve
With the guidance of the GCWAL facilitator and the use of the WAL formula, the managers will:
Identify a real departmental problem to be solved;
Design a project as a solution with the support of their team;
Implement the first cycle of the project, reflect and continuously adapt the solution based on real workplace feedback and changing needs; and
Be mentored to learn and reflect from the experience of solving the real-life work problem to achieve project and learning outcomes.
Participants will complete project plans and an implementation report of the project. Successful completion of this programme will result in the award of certification.
Further Pathways
Managers who have completed this programme have the option to proceed to Levels 2 and 3 of the Work-Based Learning series as shown in the diagram, for more advanced knowledge and practice of change management, using the WAL change model.